Approved New Fire Station
The Board, its consultants and staff are ready to answer all questions about the project.  Stop at the Station and ask a Duty Officer for a tour of the facility.
For Comments or Questions please email hyannisfirecommission@gmail.com or call the Station at 508-775-1300.
Visit us on Facebook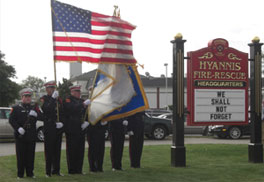 Staff
The current staff of the Hyannis Fire Department
View Staff
The Chiefs Message
A special message from Chief Burke of Hyannis Fire Department
Read More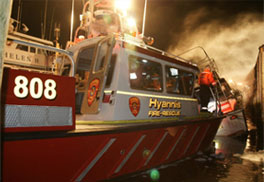 Photo Gallery
See what Hyannis Fire Department has been doing lately.
View Photos