Fire Alarm Fees
FALSE ALARMS:
After the Fire Department has recorded five (5) separate false alarms from an alarm user within the calendar year, the Fire Chief, or his/her designee, shall notify the alarm user, in writing of such facts, including dates and times of each false alarm. The Fire Department shall assess a $100.00 fine for the sixth false alarm, and a $500.00 fine for each subsequent false alarm within said calendar year.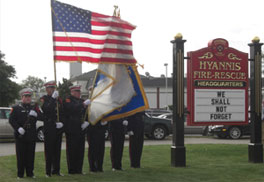 Staff
The current staff of the Hyannis Fire Department
View Staff
The Chiefs Message
A special message from Chief Burke of Hyannis Fire Department
Read More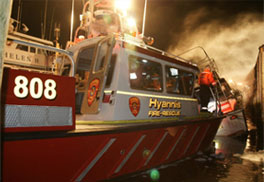 Photo Gallery
See what Hyannis Fire Department has been doing lately.
View Photos