Why do I need to get a smoke detector inspection and where do I place them?
According to Massachusetts State Law (Chap. 148 Sec 26F) all buildings or structures occupied in whole or in part for residential purposes upon the sale or transfer, shall be equipped by the seller with approved smoke detectors/ MGL Chap.148 sec. 26F. An operating smoke detector is required on every habitable level, including the basement. Finished attic spaces also need smoke detector coverage. In homes with floor space exceeding 1,200 square feet per floor, a second detector will be required.
Posted in: FAQs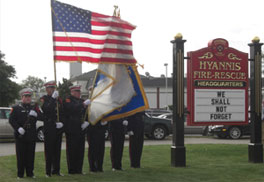 Staff
The current staff of the Hyannis Fire Department
View Staff
The Chiefs Message
A special message from Chief Burke of Hyannis Fire Department
Read More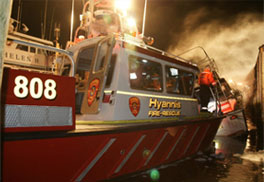 Photo Gallery
See what Hyannis Fire Department has been doing lately.
View Photos