Why Do Firefighters Break Windows and Cut Holes in the Roof at a Fire?
When there is a fire, you may have seen firefighters breaking windows and cutting holes in the roof. The firefighters are performing ventilation. Ventilation allows smoke and superheated gas to escape from the building. This prevents two dangerous conditions known as flashover and backdraft from developing. Flashover and backdraft can potentially kill firefighters or other people still inside the building. Ventilation also decreases the temperature inside of the building and increases visibility so that firefighters can work more safely and effectively. While it may look like the firefighters are just breaking things, they are actually performing a critical task at a fire.
Posted in: FAQs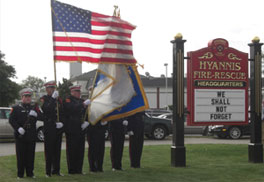 Staff
The current staff of the Hyannis Fire Department
View Staff
The Chiefs Message
A special message from Chief Burke of Hyannis Fire Department
Read More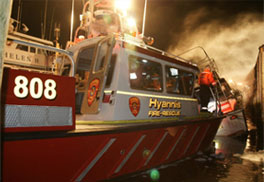 Photo Gallery
See what Hyannis Fire Department has been doing lately.
View Photos