My CO Detector is going off, but I don't see or smell anything. Should I call 911?
Yes – after assuring a safe evacuation! Carbon Monoxide is an odorless, tasteless, invisible gas. CO detectors are very sensitive and designed to alert occupants prior to CO reaching deadly levels. If your detectors go off, call 911 and evacuate the home.  The Fire Department has specialized equipment to detect and measure amounts of CO in your home.
Posted in: FAQs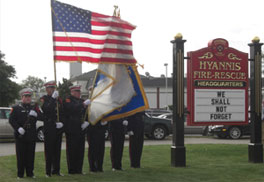 Staff
The current staff of the Hyannis Fire Department
View Staff
The Chiefs Message
A special message from Chief Burke of Hyannis Fire Department
Read More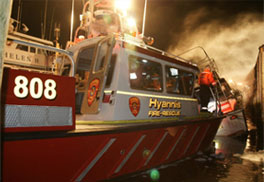 Photo Gallery
See what Hyannis Fire Department has been doing lately.
View Photos