How much is my ambulance ride going to cost?
Emergency Medical Services are billed in accordance with government guidelines. Insurance plans including Medicare, Medicaid, Private Insurance and automobile policies will generally cover emergency medical treatment and emergency ambulance transportation. Insurance coverage and ability/inability to pay is never a concern to the Hyannis Fire Department. We are here to help you whenever needed.
Posted in: FAQs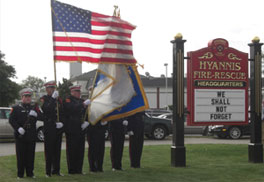 Staff
The current staff of the Hyannis Fire Department
View Staff
The Chiefs Message
A special message from Chief Burke of Hyannis Fire Department
Read More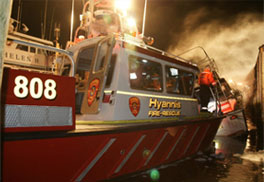 Photo Gallery
See what Hyannis Fire Department has been doing lately.
View Photos