How do I report an emergency situation?
To report an emergency, dial 911 from your telephone.  When reporting an emergency, please provide as much information as you can and remain on the line until the dispatcher tells you that you can hang-up.
Posted in: FAQs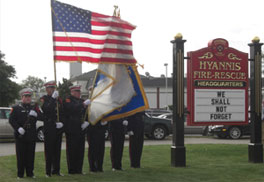 Staff
The current staff of the Hyannis Fire Department
View Staff
The Chiefs Message
A special message from Chief Burke of Hyannis Fire Department
Read More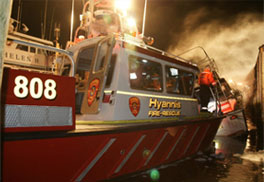 Photo Gallery
See what Hyannis Fire Department has been doing lately.
View Photos