How do I get my street light repaired?
Call the station at 508-775-1300 and speak to the Chief's Executive Secretary.  She will contact Siemans to repair the light.  Please have the number of the pole available when you call.
Posted in: FAQs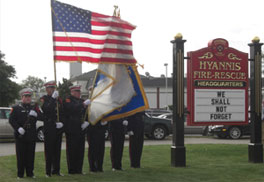 Staff
The current staff of the Hyannis Fire Department
View Staff
The Chiefs Message
A special message from Chief Burke of Hyannis Fire Department
Read More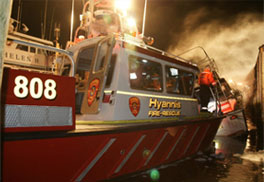 Photo Gallery
See what Hyannis Fire Department has been doing lately.
View Photos