How Do I Arrange For a Tour of The Station?
Hyannis Fire Department welcomes visits from our citizens and school groups.  Folks looking to see the equipment and talk to a Firefighter may stop by and, if available, we would be happy to show you around, however please call the department ahead of time if possible.  Groups should call ahead to plan a tour at (508) 775-1300.
Posted in: FAQs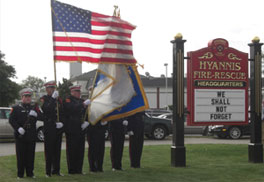 Staff
The current staff of the Hyannis Fire Department
View Staff
The Chiefs Message
A special message from Chief Burke of Hyannis Fire Department
Read More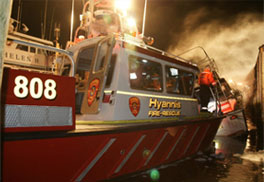 Photo Gallery
See what Hyannis Fire Department has been doing lately.
View Photos