Do I need smoke alarms?
Yes, smoke alarms are required in all residences.  With the proven value of smoke alarms in saving lives and protection property at such a low cost, it's hard to imagine anyone not having and maintaining them.  You should replace the batteries every six months in your smoke detectors.
Posted in: FAQs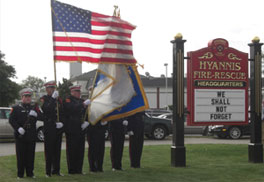 Staff
The current staff of the Hyannis Fire Department
View Staff
The Chiefs Message
A special message from Chief Burke of Hyannis Fire Department
Read More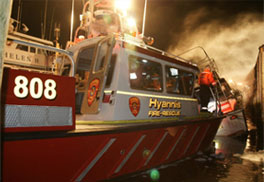 Photo Gallery
See what Hyannis Fire Department has been doing lately.
View Photos