Emergency Planning
Follow these steps to prepare yourself, your pets and your family
for an emergency:
Get a Kit – Gather the supplies you will need after a disaster.
Make a Plan – Make sure everyone is on the same page.
Be Informed – Know what you're up against.
Visit the FEMA website for help with any of the following:
How to plan, prepare and mitigate for a disaster
Disaster assistance
Response and Recovery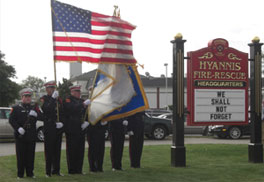 Staff
The current staff of the Hyannis Fire Department
View Staff
The Chiefs Message
A special message from Chief Burke of Hyannis Fire Department
Read More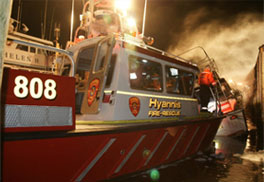 Photo Gallery
See what Hyannis Fire Department has been doing lately.
View Photos